We are Rollin'! Year 3 of Virginia Tech's Sports Media program.
By Bill Roth
We are three years into developing the Sports Media and Analytics Program at Virginia Tech and with 160 students taking classes during the current semester, our program continues to grow.
GULP! That's a LOT of kids, eh?
Most exciting: Sports Media & Analytics is on track to be a stand-alone major at Virginia Tech by next fall. That reflects the interest we have for our program and the University's commitment to our current and future students who wish to study sports journalism and related fields.
We're delighted that Robin Reed, the evening news anchor at Roanoke's CBS affiliate WDBJ-TV has joined the Communication Department at Virginia Tech as a full time Professor of Practice as well this semester. Robin is teaching classes including Broadcasting Performance and Broadcast Management this fall.
My classes this fall include Intro to Sports Media, Sports as Entertainment, and Sports Journalism. We also offer our unique Play-by-Play class in the spring semester.
OUTSIDE THE CLASSROOM:
But look: We know the true learning and growing is achieved outside the classroom and many our Virginia Tech students interned at TV and radio stations around the country this past year including WABC-TV in New York, ESPN Radio in Richmond, Fox Sports Radio in Richmond, and WSLS-TV, WFXR-TV, and WDBJ-TV in Roanoke. Some also interned with minor league baseball teams, professional soccer teams, and several with the NFL's Washington Redskins.
We're working hard to ensure our kids get the best internships in the biggest cities, and work with the finest journalists we can find.
In addition, our Tech students work on-air and behind the scenes at Hokievision, assisting in Virginia Tech Athletic's coverage of Tech home sporting events.
At our recent career fair we had sports broadcasters, general managers, and news directors visit our studio at the Moss Arts Center at Virginia Tech to discuss jobs and internships with our current students.
Like many schools, we often bring in broadcasters and writers to speak to classes. But we're also focusing on connecting job-seekers with those who are hiring. These stations now realize the kind of quality people and talented journalists we are producing at Tech.
It's a tough business. We understand how important it is to get our kids in front of employers. And we know how invaluable it is for them to learn from as many people working in the field as possible.
BRINGING "REAL WORLD" TO CAMPUS
The theory behind the "Professor of Practice" model that Tech and other schools have adopted is pretty simple. Robin is on the air every night, serving as a lead anchor. In an industry that's changing rapidly, both in terms of technical advances and corporate challenges, Robin is on the front lines. In television, what was true in 2015 has changed. And it will change again in the coming 24 months.
Recently, Robin anchored three hours of Hurricane Michael flooding coverage, live from 4-7 p.m. The next morning, Robin was in a class room at Tech discussing that evening's challenges.
IMG's Andrew Allegretta is teaching a weekly class on Sports Journalism and spear-heading the internship program on campus. Those students meet weekly to study broadcasts, critique each other's work, and then assist in the production of professional events on campus.
That's the beauty of having full-time faculty simultaneously employed by major broadcasting outlets.
Reporter Katey Roshetko of WDBJ-TV recently visited campus for a story on our SMA program. Hope you'll take a minute to watch her story and hear from some of the students who are currently enrolled here at Tech.
Katey did a nice job getting some behind the scenes footage of one of my recent games in Philadelphia and talked with several of our Virginia Tech undergrads. Robin, Andrew and I are all enjoying bringing what we do on the air to the aspiring journalists who are coming to Virginia Tech.
JOBS AND CAREERS
Our recent graduates (2016-2018) have gotten on-air jobs in markets around the country, anchoring sportscasts, calling games, and writing for newspapers and digital outlets. Academic programs and internships are important, but the true measure of a program's success is the professional achievement of its alums, and we're excited for our young people who have found that Virginia Tech is a great place to launch their careers. You can see what a handful of them are doing in the pictures accompanying this story. Scroll down to meet some of them. This is just a sample of what some of our SMA products are doing. And I promise, you'll be hearing from even more of them in the coming year.
36 months into this endeavor, we already see progress in the careers of Tech alums, and a tremendous growth in the number and skill-set of kids who are coming to Virginia Tech out of high school to join our SMA program.
Interested? Drop us a note! We're looking for kids who are passionate about storytelling, understand the importance of journalism in our country, and who also love sports, just like these young people shown below who saw Virginia Tech as the perfect launching point for their careers.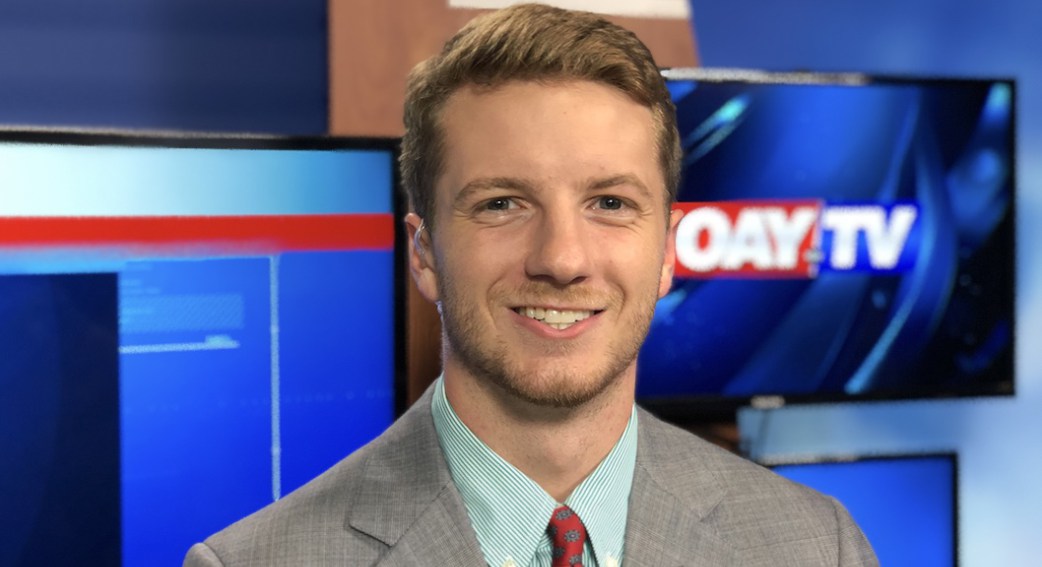 Sportscaster, KZBK-TV, Bozeman, Montana
Voice of St. Cloud Rox, host of Techsideline.com Podcast
Basketball Writer: The Key Play
Football beat writer, Techsideline.com
Voice of Bluefield College
Broadcaster- Lake Erie Crushers
Sportscaster and weekend anchor, WVVA-TV
PK's Back to School: PK's in Blacksburg will be highlighting the work being done by Virginia Tech students in the SMA program. Now celebrating 25 years of operation, PK's serves delicious food including its famous hot wings and pizza. Located right across from the Virginia Tech campus, PK's provides a unique social environment where the town and the college meet.
Click on the PK's Logo to learn more about one of Blacksburg's great traditions.